This month, from 17th to 19th, for 3 days there was a great event called the RemaxWorld Expo 2019 at Zhuhai International Convention & Exhibition Center creating an unprecedented grand occasion in the history of printing consumable industry.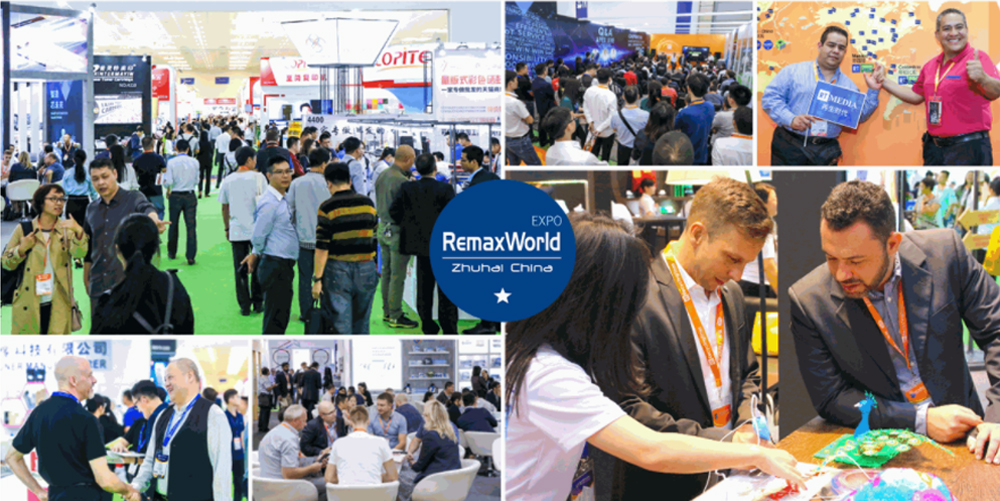 In 3 days, there were 6 Pavilions in the exhibition and the area of 3,0000 sqm. The show had 450 exhibitors and 15,000 domestic & foreign visitors from 100 countries was more than the previous years. Exhibiting companies had a large number of categories including 9 major product categories, including printers, copiers, printing supplies, copying supplies, 3D printers and supplies, office equipment, smart office solutions, stationery and so on.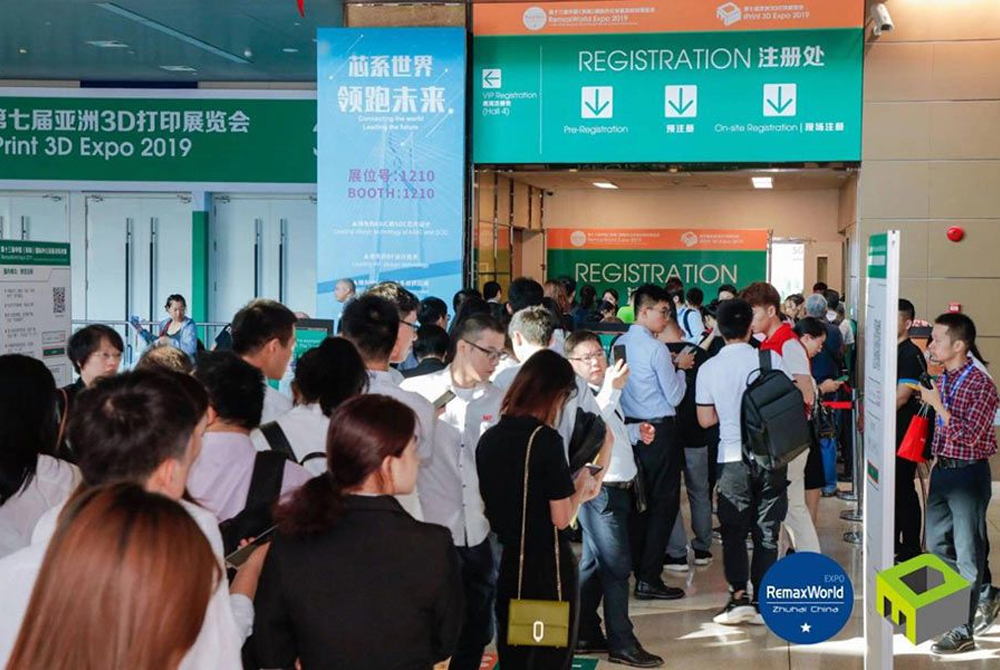 Our company's Booth No. : 5212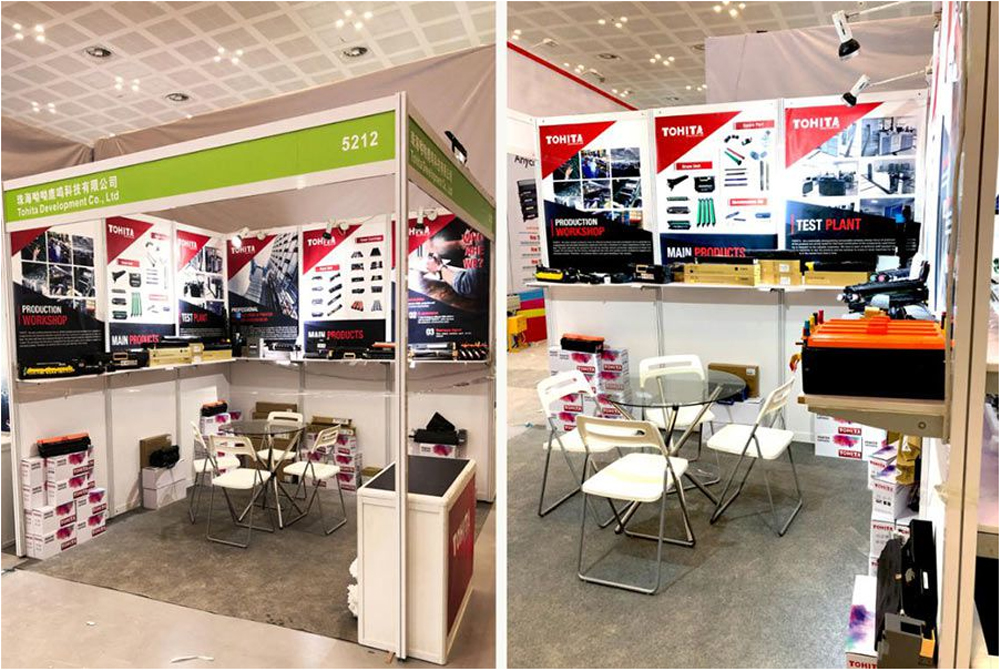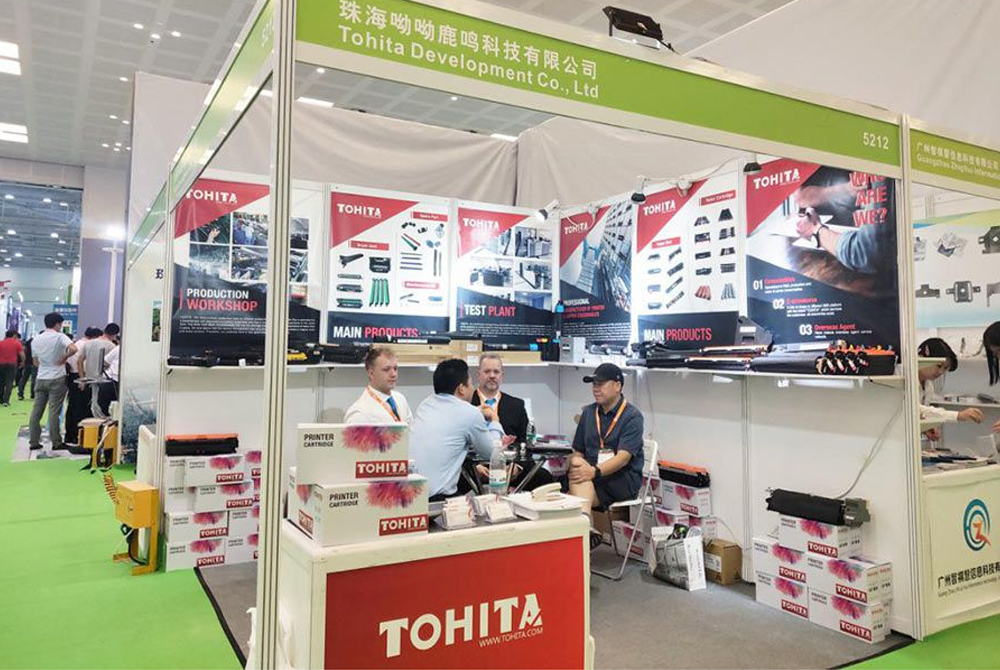 The booth was decorated with more than 20 popular samples, which were placed for people to watch and know our company's main product categories.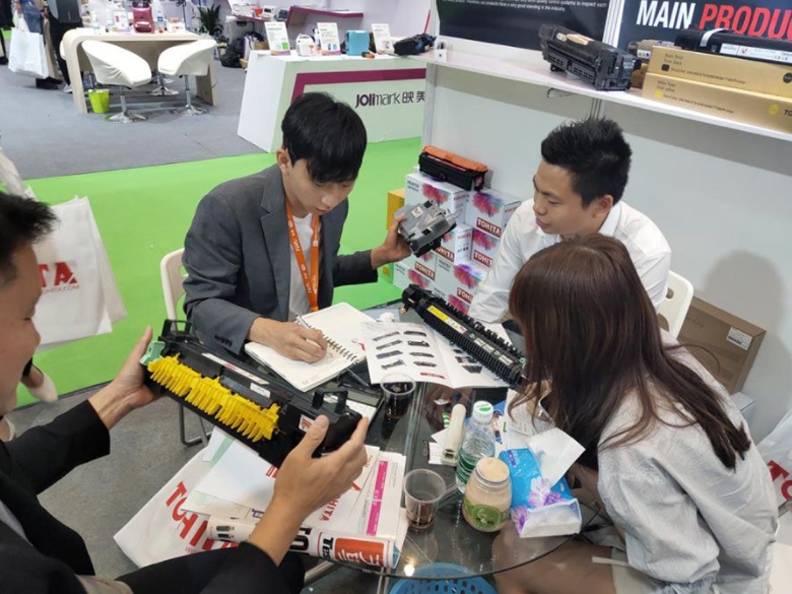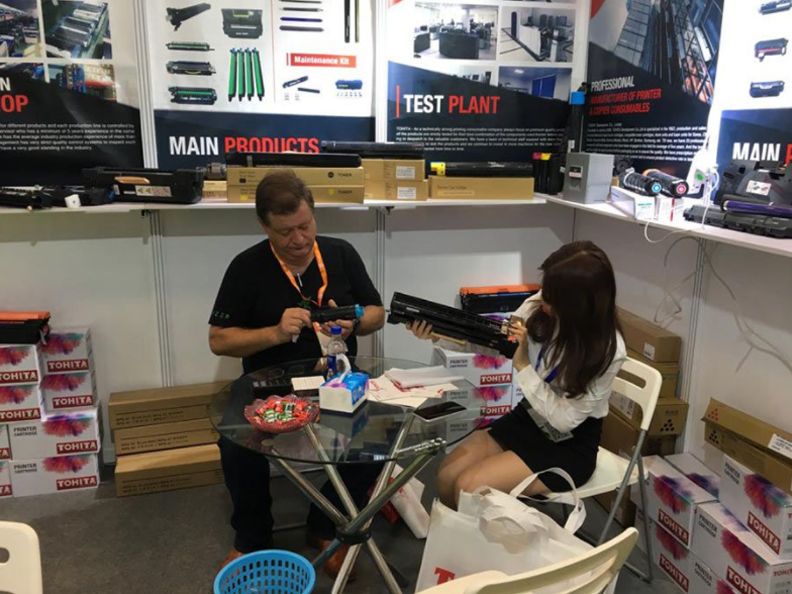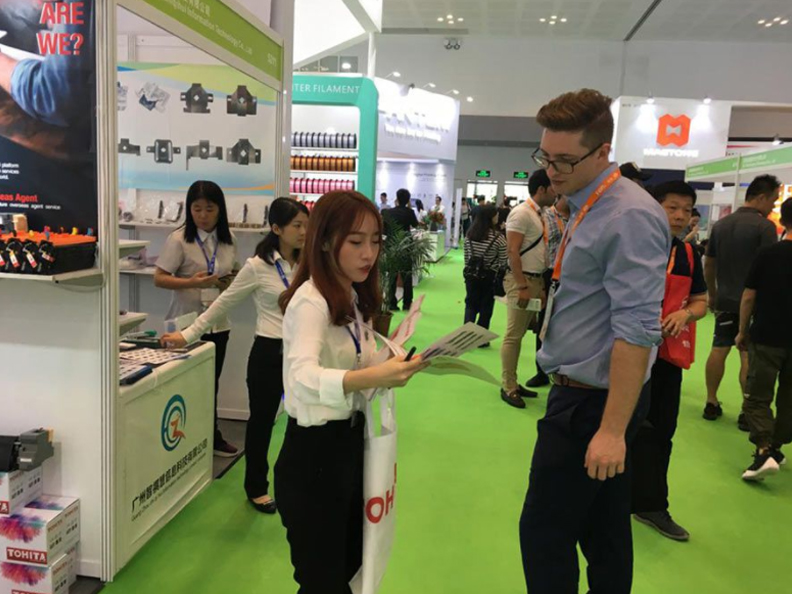 On-site reception of visitors from various countries, including Egypt, Brazil, Portugal, Saudi Arabia, Iran, Japan, Greece, India, USA and others. Our booth was visited by approximately 300 customers.We had collected more than 200 business cards. The visiting customers had received a total of 800 product brochures, and 800 souvenir bags .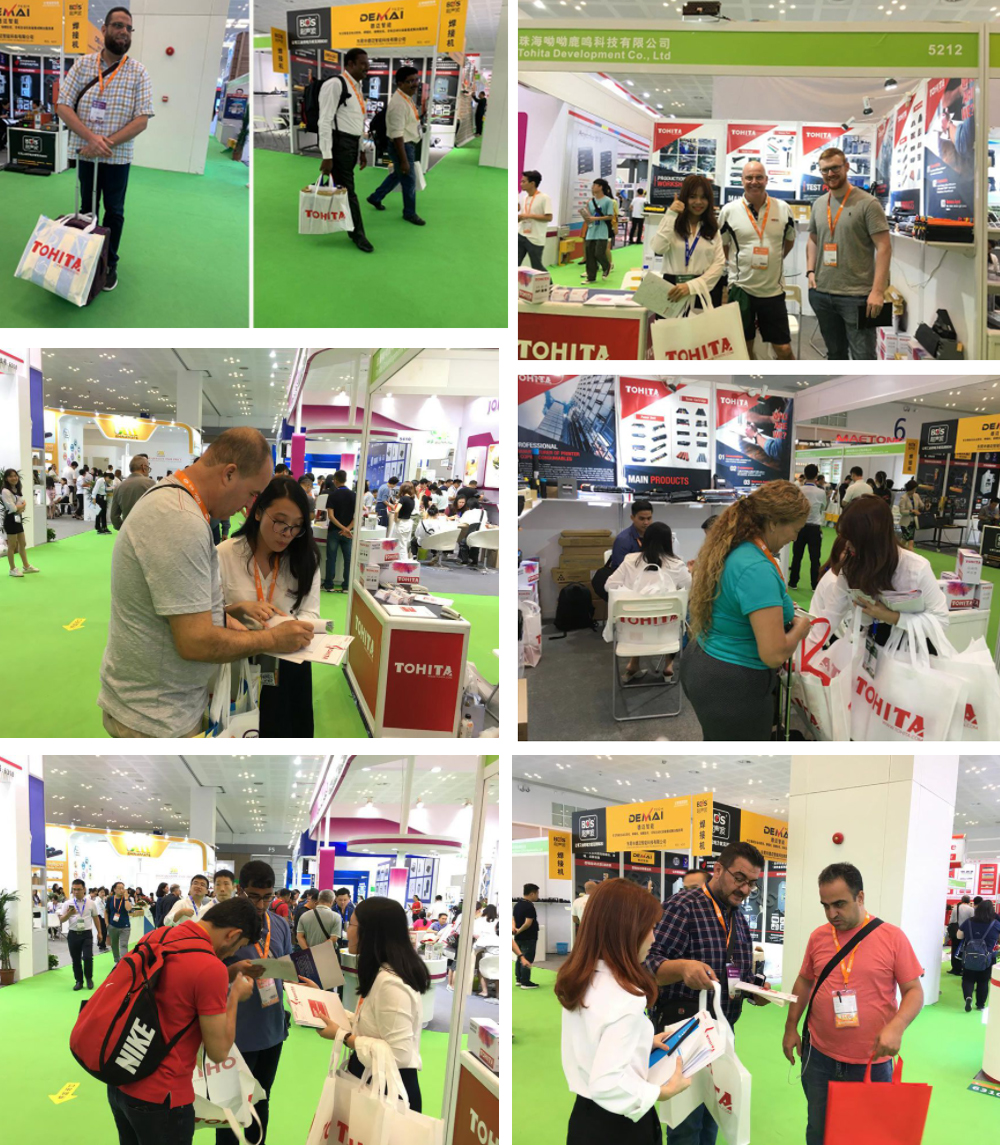 Customers had a strong interest in our company's samples and business scope.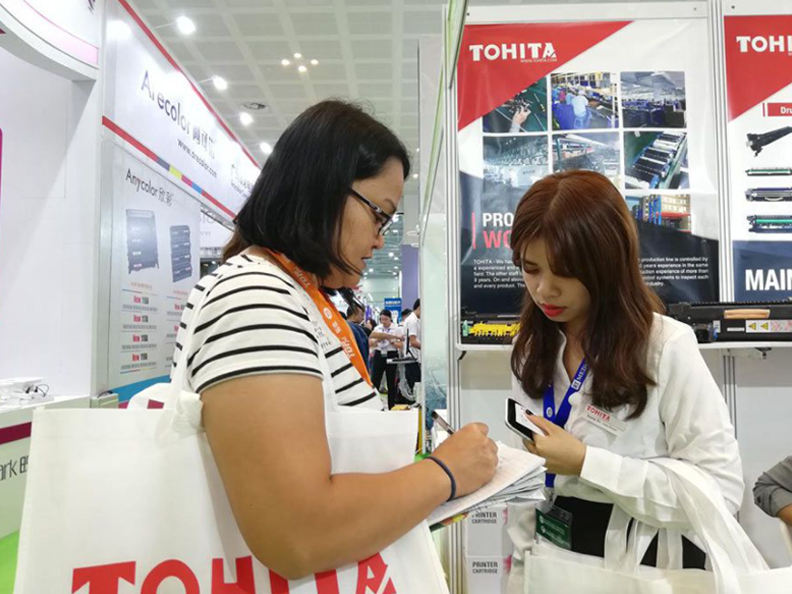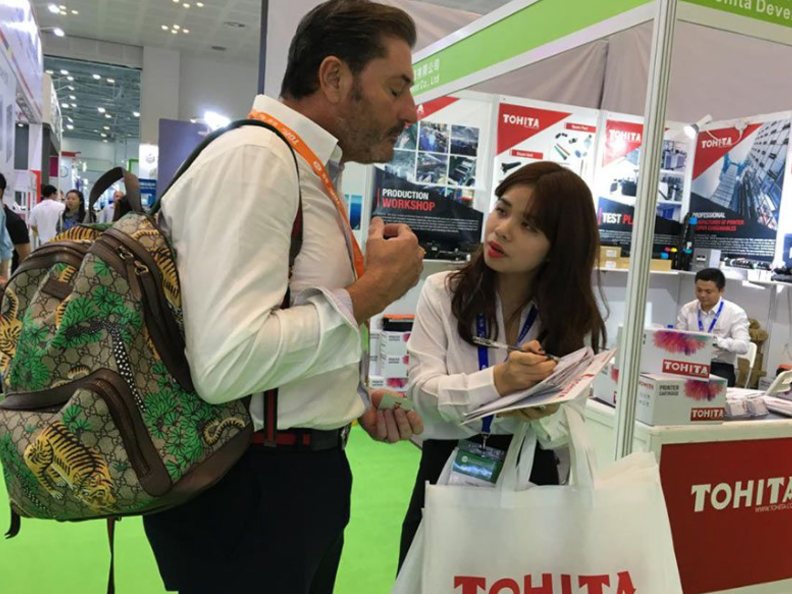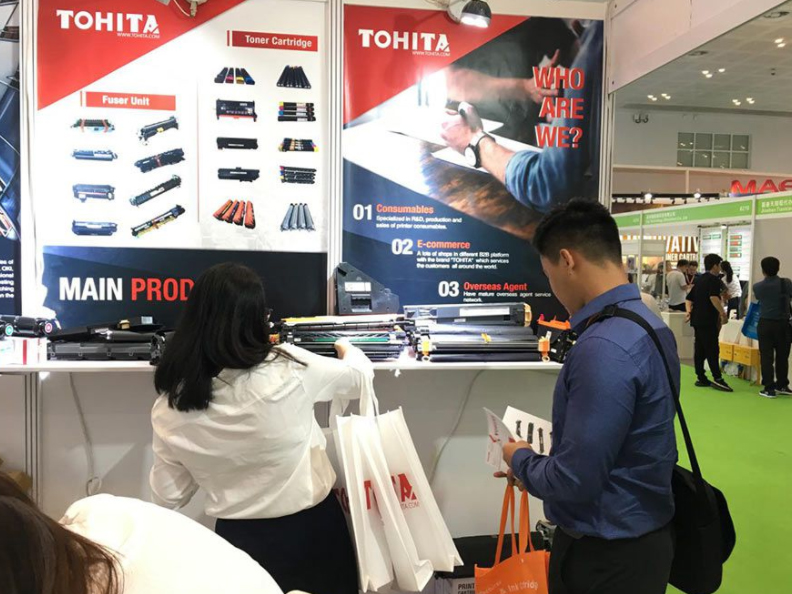 Understand customer's needs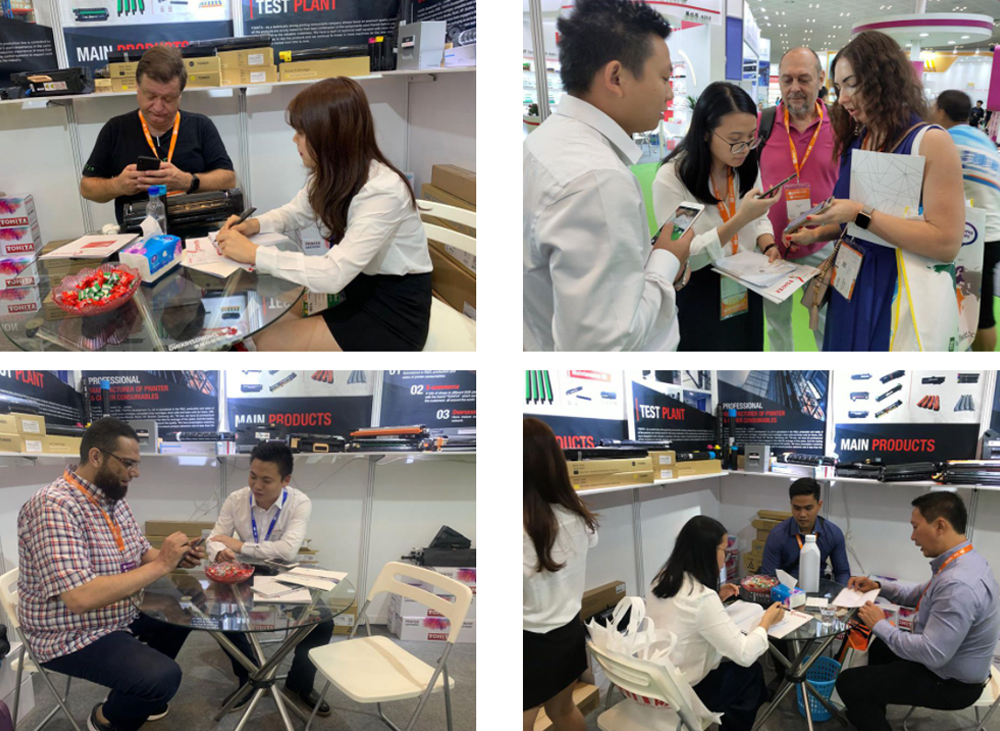 Exchange business cards
Place an order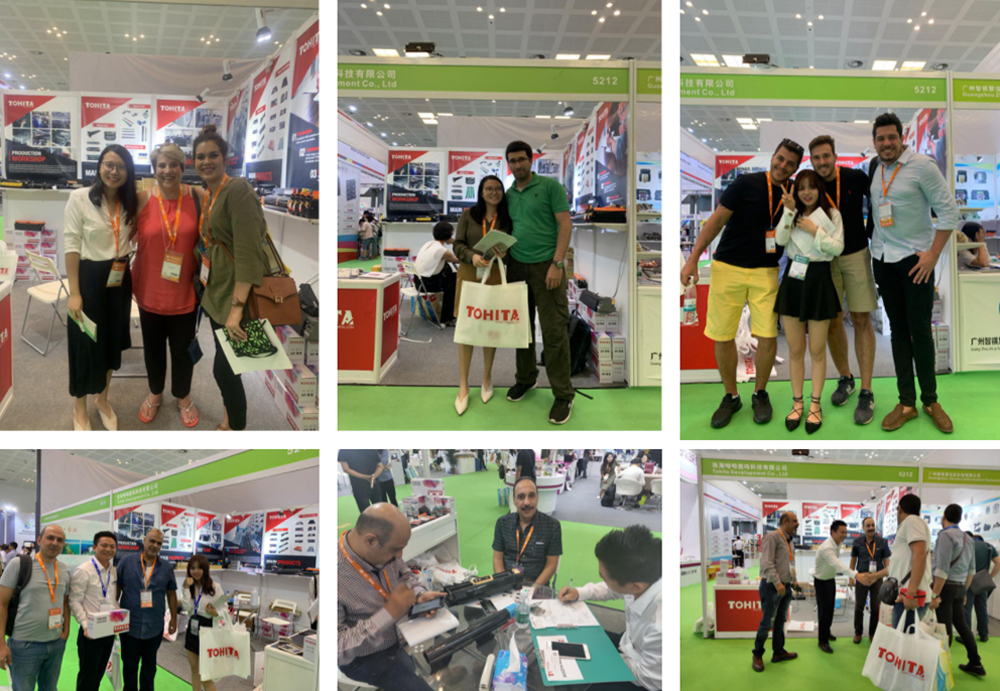 The event got a great success, Hope to see you next time!